Matsushita and Panasonic compressors, mainly found in Honda and Mazda vehicles, are Vane type. This type of compressor requires some special procedures when regassing.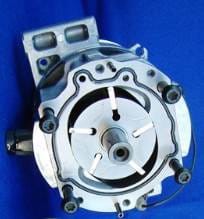 While all compressors can be damaged if liquid is allowed to enter the "Suction" or inlet side while operating, Vane type compressors are especially suseptible to damage from liquid slugging or the inability to compress a liquid.
Some procedures that will minimise the possibility of damage…
If Initial static fill is done with liquid, allow plenty of time for any liquid to vaporise in the system and hand turn the compressor several times before starting the motor and energising the compressor. Please note – this does not ensure that all liquid is removed from the compressor as the vanes may not "throw" out until sufficient speed is reached.
Any extra refrigerant that is required to be added must be in vapour form. This can be accomplished by running the compressor and gradually opening the low side manifold tap to allow refrigerant into the system, ensuring that all pressure are low enough that all refrigerant has vapourised before it gets to the compressor. This also applies to dye and or oil!
Failure to observe these procedures will most times result in damage to the vanes and a "Ticking" sound from the compressor while operating.
THIS IS NOT A WARRANTABLE FAULT!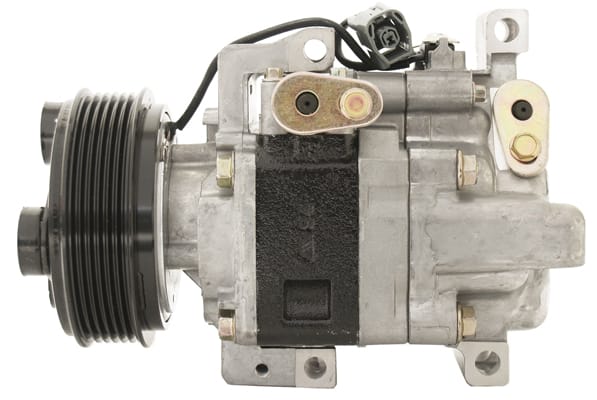 Any time a compressor is replaced, you will also need to replace:
  1. Condenser with desiccant bag if applicable.
  2. Drier if separate from condenser.
  3. TX Valve

Appropriate and complete Flushing of all other components must also be carried out with approved flush, and all flush (another Liquid!) removed.
FAILURE TO FOLLOW THE ABOVE WILL VOID ANY COMPRESSOR WARRANTY!